Quality services depend on quality products.

We are proud to use only the best products available when providing services to our valued customers. We do not offer products for sale, but we do use the following name brands when performing your services. These brands have been selected for their outstanding quality in order to provide you with the consistent results you demand when you visit us.

Products & Brands List

American Crew
American Crew product line, the leader in men's grooming, is simple, easy to understand and easy to use. The products have a clean, refreshing masculine scent. All American Crew hair care products are water-based and contain natural conditioning agents such as rosemary, sage, thyme, ginseng and aloe providing gentle, effective therapy to the sensitive, often neglected, skin of the scalp

Amplify
Real science that creates thick hair. Get what you want touchable, more luxurious hair. Amplify Volumizing System is patented technology proven to increase the thickness of hair. It's the volumizing brands stylists recommend.

Bedhead
Doesn't matter if you are a Dumb Blonde or a Mastermind, a Manipulator or a Creative Genius... we have shampoos, conditioners, and styling tools to complete you lifestyle. TiGi is fresh, funky and always innovative. The best part is that TiGi and Bedhead products work wonders for styling and maintaining a healthy and happy head of hair.

Biolage
A rejuvenating collection of hair care products based on a unique botanical ingredient system. These botanically-enriched formulas bring back the silky, healthy shine nature gave your hair.

Biosilk
Silk Therapy Hair Care products work with the power of heat. Silk proteins are activated to penetrate and provide protection while improving the condition of hair for healthier hair with incredible shine.

Catwalk by Tigi
Catwalk
Catwalk Hair Products are designed to be used either individually or in conjunction to give your hair the ultimate in texture, volume and shine.An amazing breakthrough in technology lets you smooth curls, tame frizz, blow dry hair straight. Unique patented formulas work together to help transform curly, frizzy, dry ,hair with color or coarse hair into a salon-smooth style. Our products bring the legendary powers of herbal extracts to hair care for the best of both worlds, the scientific and the natural.

D:fi hair
Turn up the volume of your own personal style with products that Fix, Hold, Bend, Shape, Cleanse, and Clarify. Express yourself. make your hair do what you want it to

Farouk
Farouk Systems, Inc. is a Houston based company that manufactures high quality professional hair care and spa products. Farouk Systems' uniqueness comes from being a company owned and operated by a team of hairdressers that include over 1,500 educators in over 60 countries. Products range from shampoo and hair essentials to professional salon tools.

Johnny B. Hair Care
Johnny B is a professional haircare product line made specifically for those that love that "classic" look. Our extensive array of pomades, gels, and sprays are sure to keep you completely satisfied and looking "tops" all night long.

Matrix
Using the latest technology, Matrix provides salon quality products that stylists and their clients can depend on. Matrix inspires the salon professional to capture dreams and create beauty with a wide range of professional hair care, styling, hair color, and texture products.

Nioxin
A world-renowned team of Nioxin researchers have developed the most advanced, natural based system to improve the appearance of fine and thinning hair - Nioxin® Bionutrient Formulations™. Each product is designed to create and maintain an optimum scalp environment in order to address the problems associated with thin-looking hair.

Paul Mitchell Modern
Life is a balancing act and hair is no exception. Modern Elixirs promotes the optimal balance of carbs, lipids and minerals hair needs to look and perform its best. Traditional elixirs feed the body and soul. Modern Elixirs nourishes the hair inside and out. This unique line of products maximize the hairs energythe vital force in achieving and maintaining stability as nature intendedby delivering unique conditioners and cosmetically repairing the surface. Youll see immediate results after the first wash, and improved texture and manageability when you use Modern Elixirs as part of your daily styling regimen.

Redken
Specific needs. Simple decisions. Whether the need is strength, moisture, color protection or softness, Redken Haircare has a solution. With dozens of products you will find what your hair needs for a new and stylish look

Redken for Men
Daily fuel for hair. High performance solutions powered by protein and carbs. As you take on the day, hair loses essential elements that provide strength and energy. Now you can refuel your hair with protein to strengthen, carbs to energize and extra supplements to thicken, moisturize and bring back lost vitality. The result is hair with power, style that stays in control, and color that takes gray undercover. Take on life.... we'll take on your hair.

SexyHair
SEXY HAIR CONCEPTS is a vanguard, hairdresser-led enterprise in the professional beauty industry that is committed to enhancing the human potential of its members by creating fun new products that summon emotion, and educational systems that provoke thought and artistry.

Sfactor
Transcends ordinary and moves into the realm of extraordinary TIGI has entered a new era in hair care by launching a premium range of products that will create hair you've only ever dreamt of! S-Factor is ideal for all hair types as it smoothes straight hair, enhances gloss in short hair, combats frizz-prone curls and calms Afro hair. And the products are also ideal for coloured hair; offer heat protective qualities and condition hair effortlessly.
All logos appearing on this page are trademarked (™), restricted (®) and/or copyrighted (©), and are the exclusive property of their respective owners. The inclusion of these logos in no way implies any official endorsement by the companies represented.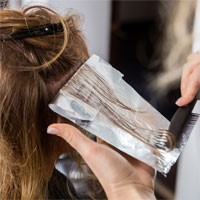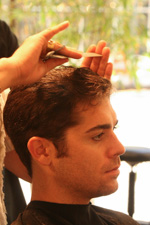 Haircut Savings!
Azle location every Tuesday haircuts are $13. 95, regular price $15.95.
Hurst location every Monday and Tuesday haircuts are $12.95, regular price $15.95.
As usual, shampoo's are included in all our services.

More Offers & Coupons

Johnny B. Hair Care
Johnny B is a professional haircare product line made specifically for those that love that "classic" look. Our extensive array of pomades, gels, and sprays are sure to keep you completely satisfied and looking "tops" all night long.
More Products & Brands