We know you have a choice for your haircare services. Let us show you why it should be Smart Looks!

We offer haircuts, colors, hilites, perms, and waxing! Our experienced staff will help you determine the best services for your needs and deliver the kind of quality and value you expect from a professional hair salon . Check out our complete service menu below to get a feel for what we do. Please note: Service prices and availability are subject to change without notice.
Hair Cuts



Men and Women Haircuts

All our services include a free shampoo

$15.95 and up. Every Tuesday haircuts are $13.95

Kids Haircuts (10 & Under)

10 & Under, Includes Shampoo

$13.95 & up
$16.95
$6.00
$4.00
$8.00 & up
$8.00 & up
$11.00 & up
$23.95 & up
$17.95 & up
$17.95 & up
$14.95 & up
$29.95 & up
Colors, Hi-Lites, and Foils


$59.95 & up
$74.95 & up.
$49.00 & up
$62.95 & up
Perms
$59.95 & up
$77.95 & up
Waxing
$10 & up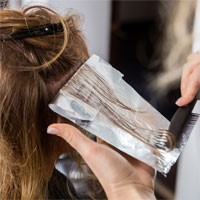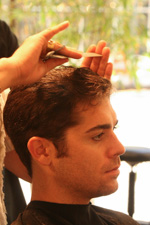 Haircut Savings!
Azle location every Tuesday haircuts are $13. 95, regular price $15.95.
Hurst location every Monday and Tuesday haircuts are $12.95, regular price $15.95.
As usual, shampoo's are included in all our services.

More Offers & Coupons

Johnny B. Hair Care
Johnny B is a professional haircare product line made specifically for those that love that "classic" look. Our extensive array of pomades, gels, and sprays are sure to keep you completely satisfied and looking "tops" all night long.
More Products & Brands